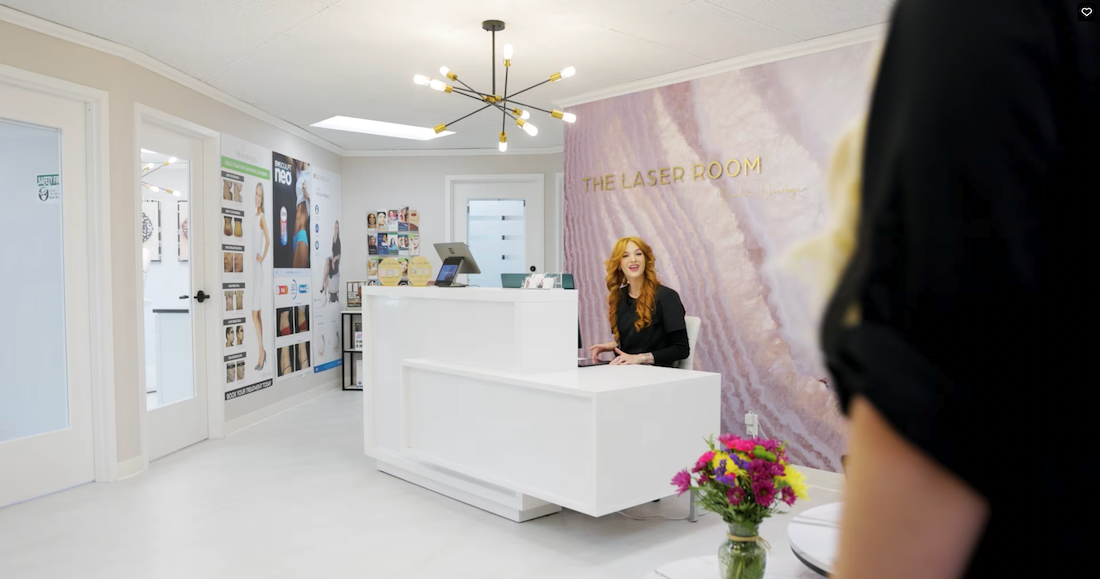 Personalized treatments. Amazing results.
Best Aesthetic Center
2023, 2022, 2021
Apple Valley Sun Media
Readers Choice
Best Weight Loss Clinic
2023
Apple Valley Sun Media
Readers Choice
Best Training Facility
2023
Apple Valley Sun Media
Readers Choice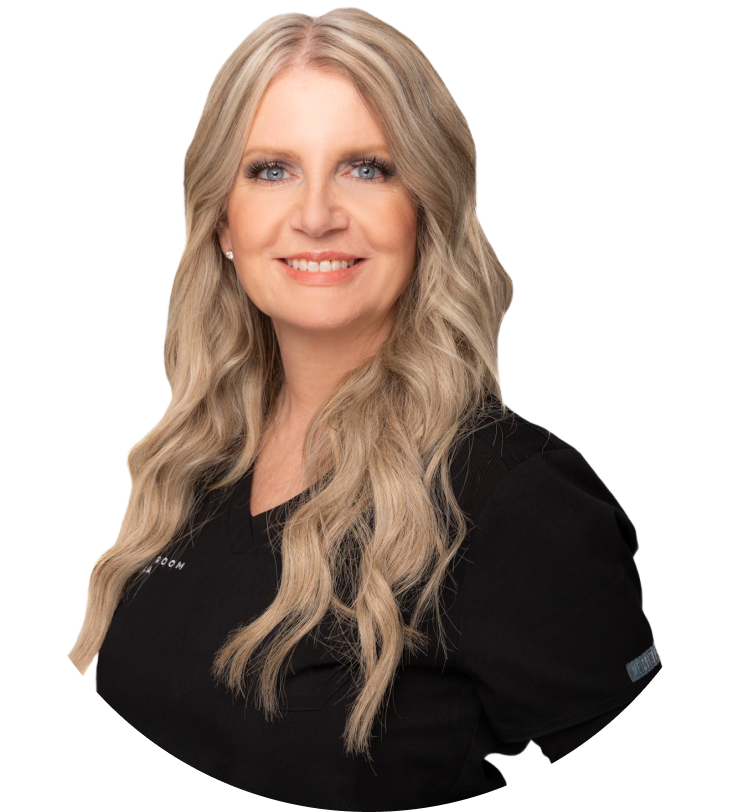 Medspa in Apple Valley, MN
Discover the aesthetic team dedicated to making a difference
You probably want the best treatment when choosing a medspa in Apple Valley, MN, so why not go with the team awarded the Best Aesthetic Center for 3 years in a row? The Laser Room Med Spa offers the most sought-after aesthetic treatments available in the metro area.
We go beyond excellent results and provide you with a one-of-a-kind experience and attentive care.
Featured Treatments
Did you know The Laser Room Med Spa is so much more than lasers? We've got the tools and treatments to rejuvenate your skin, contour your body, and improve your sexual wellness. You have got to check out these incredible solutions!
Emsculpt NEO
The most innovative body sculpting treatment available, Emsculpt NEO simultaneously burns fat and builds muscle for a leaner, stronger figure.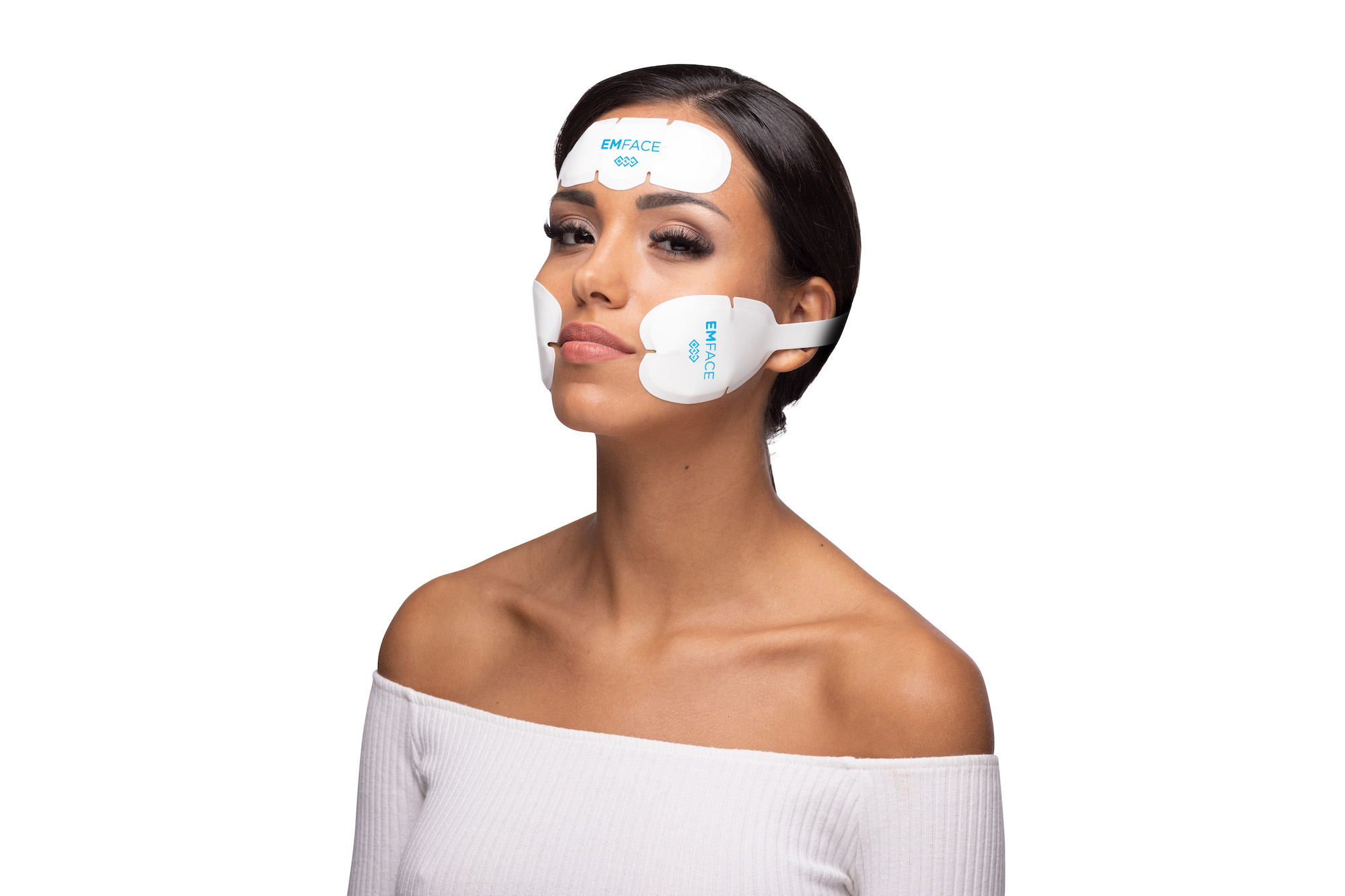 EmFace
Emface is the latest advancement in wrinkle-fighting technology. It uses the power of electromagnetic muscle stimulation and radiofrequency energy to tone muscles and tighten your skin.
Explore Treatment Options
Skin Rejuvenation
Give your skin a total refresh with treatments like chemical peels, microneedling, fillers—we offer everything you need for a bright, youthful complexion.
Body Transformation
Build your strength and confidence with Emsculpt NEO, Emsella, our exclusive personal training, and more.
Lasers & Light
We wouldn't be The Laser Room Med Spa without our laser and light technologies! Laser resurfacing is a go-to for treating a huge variety of common skin concerns.
The Laser Room Difference
Serving Apple Valley and the Twin Cities metro area, we're proud to be the best medspa in Apple Valley, MN. We've built a reputation for excellence in both patient care and results.
You deserve to feel like royalty, and that's what we deliver. We ensure everyone feels cared for during their time with us.
The Laser Room Med Spa team believes in ongoing education to ensure we're always offering you the best possible results.
By the time you leave your appointment, you'll understand your treatment top to bottom and front to back.
The Proof is in the Patients
Cari W.
Paula is an expert at listening and asking the right questions to ensure whatever treatments you choose are the best to achieve your goals. She cares about her clients and is cost conscious. She doesn't recommend products or treatments she doesn't truly believe are right for your journey. I trust her and highly recommend her services and recommendations!
Read More
Kala J.
The Laser Room is a very welcoming, professional and clean environment. Paula and the professionals she has at her medspa are informative of all services they have to offer so you understand well what You are about to do prior to doing it, which makes it more comfortable. Highly recommend to all reading this and my friends/family (who already go here) (:
Read More
Katlyn S.
Paula is wonderful! Took the time to walk me through my questions and was so informative and the spa area is so beautiful, clean and calming. highly recommend!
Read More
I am so glad I found the Laser Room! I originally went for a hydra facial and loved the experience, and that I was able to support a small business instead of the bigger corporate place I had been going. Paula has now been working with me to repair my sun damage and hyperpigmentation through a series of VIPeels, and the results so far have been phenomenal. It is comforting to know that I will be seeing the same practitioner that knows my skin and my goals every visit. Paula is extremely knowledgeable, personable and professional, and truly cares about getting results for her clients. You can just tell when a person is doing what they love, and I am so glad to get to benefit from all of that passion!
Sunny B.
So many reasons why I love The Laser Room, I don't even know where to start. Paula is such an amazing person! My biggest self-conscious are my pores, and because of Paula, she has gone beyond to help me feel more confident about myself! Paula is very knowledgeable and professional about what she does! She always makes sure you're happy and comfortable in her space. 100% happy after every time I see Paula! She is absolutely amazing at her work. Definitely recommend
Joy M.
Ready to meet your new best friend in aesthetics? Book a consultation to get started!
Want to join The Laser Room team?
Do you dream of making a difference in people's lives by increasing their self-confidence?
The Laser Room Med Spa could be the place for you. Learn more about our openings or submit your info!
Attention all influencers!
Let's collaborate! If you're interested in being an ambassador for The Laser Room Med Spa, reach out today and we can get started.